ANGEL
Angel is from the hoarding situation, now she has a happy forever home.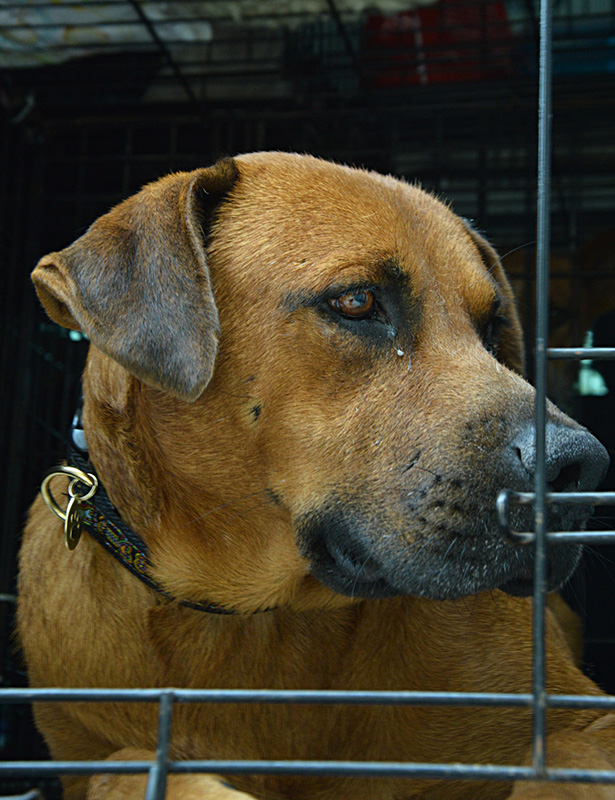 BUDDY
Buddy was rescued from the Donna Dump in early April 2015. Now he's far away from there in his new home.
LADY
Lady is more famously known as the Chick-fi-A dog, now a happily ever after dog.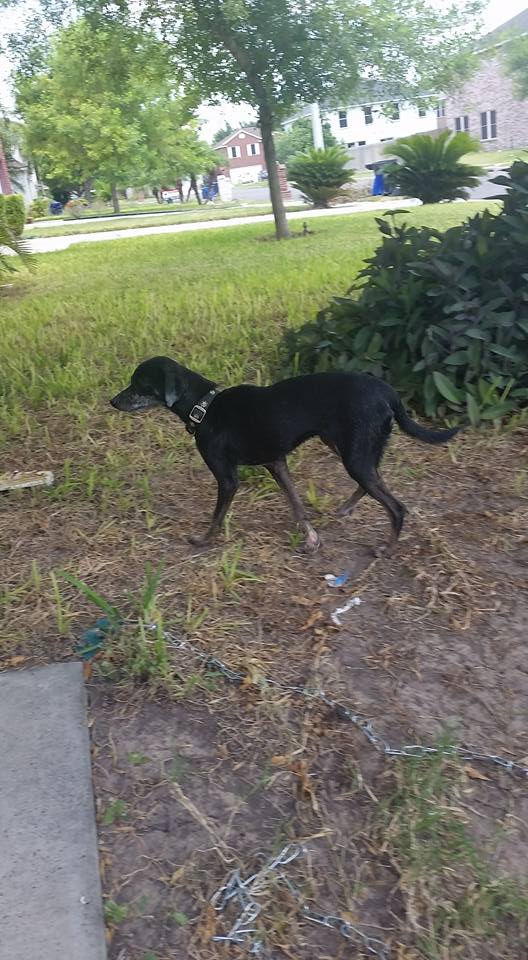 WINNIE
Wininie, rescued from a hoarder situation to her forever home.
ROSE
This is Rose, from the Donna dump to a forever home.
BABS
Babs, from a hoarder in Edinburg, TX.to a great new home.
STACY
Found near death, restored to good health and adopted.
BIG DAWG
From the dump to forever.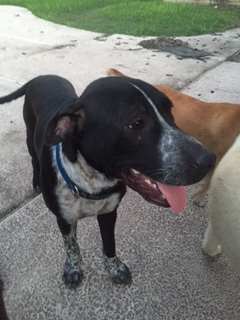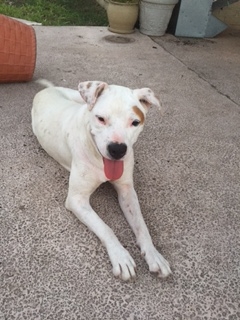 SAVANA
Found her forever family.
HELEN
From hoarder situation to forever family pup.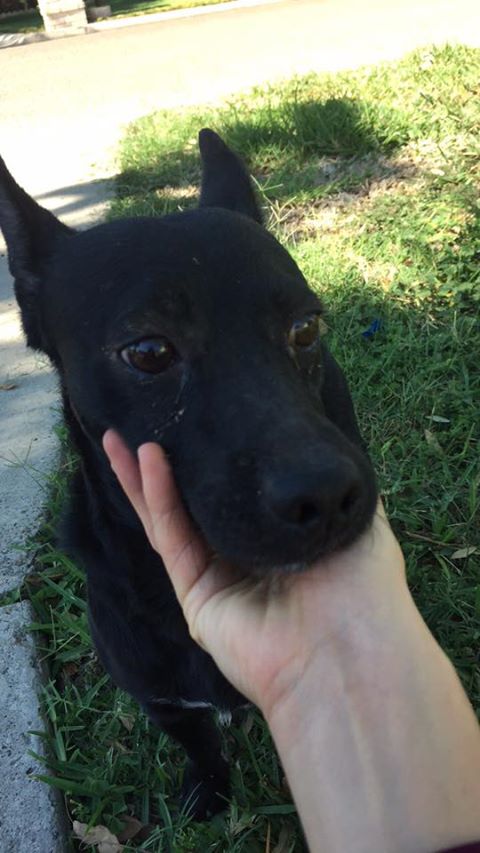 Acrhie
Archie is about 10 months old and neutered. He finished his fast kill Heartworm treatment and is now healthy. He's playful and he runs quite well. He will be a great running partner. He behaves well on a leash. Archie was adopted to a loving family in New York
Joy and Vickie
Joy (white pup) and Vicki (black pup), dumped on a country back road, rescued and unchained 7/16/17! Unfortunately Vicki passed away with distemper but Joy is now living the dream in a loving home!
Skippy
Skippy was the first rescue of the day 7/15/17. He was found by a neighbor of ours last night near the back entrance to our subdivision. We asked him to drop him at border animal hospital so we could go to check in on the other dogs, not knowing today was the day they'd surrender. He did see Dr Edelstein and the Prognosis isn't good. Doc suspects nerve damage and thinks we will need to amputate. We're left him there overnight. He did have his leg amputated but he did get adopted and is now a happy dog in a lovely family, His mother is a nurse and she is treating him like no one could think of and treating to his wounds wonderfully.
Skippy
Hay-Lee(Abby)
Hay-Lee (Abby's last hay bale pup on the left) and Jack are in the house! If it weren't for Jack, we wouldn't have gotten Hay-Lee. Both pups are living the dreams!
Herbi, Thor and Barrett
Herbie & Thor were rescued & rehabbed by Paw-Posse. Barrett was rescued by a friend of a Paw-Posse foster. All three were transported to meet with alumni of Field Club Elementary School in Nebraska. Herbie is the school therapy dog and has enriched the lives of all he meets. He's quite the spokesman (or is that spokedog?) for shelter dogs, maybe one of the best in the Nation.
Caesar
The day Terry posted the first picture, I fell in love and knew he was meant to be with me (Barb). Jennifer did a wonderful job of fostering him until he could be transported to Wisconsin so I could adopt him. Every single morning, as we do our morning cuddle routine I am grateful to Terry and Jennifer.
Bailey
Bailey was found as a stray in Donna TX. A kind woman fed her and watched after her until we had room to bring her into our fold. FOSTERING SAVES LIVES.
PAW-POSSE ADOPTED ALUMNI GALLERY
All the pets in this album have gone to their forever homes.